Address
314 E Nakoma Dr, Ste Y.
San Antonio, TX. 78216
Working Hours
Mon-Fri: 7:00 AM -10:00 PM
Sat-Sun: 8:00 AM – 10:00 PM

Address
314 E Nakoma Dr, Ste Y.
San Antonio, TX. 78216
Broken Garage Door Rollers Replacement Services in San Antonio, TX
Affordable Rollers Replacement Service
Broken and worn garage door rollers can bring a lot of hassles and danger to your everyday life. Aside from being unable to open or close your garage door smoothly, the security and safety of the entire household are hampered because of its problematic rollers. If your garage door rollers are beyond repair, set an appointment with Texas Pros Garage Doors in San Antonio. We take care of everything you need for your garage door, and we make sure to fix it as soon as possible.
Why do you need a Garage Door Roller Replacement?
Garage doors are made up of salient components for hassle-free and smooth operation. Among its essential parts are the garage door rollers which are also at high risk of malfunction and breakage. If these parts become are damaged and left unattended, it can be more difficult to fix later on, that is why regular inspection is necessary to make sure that you do not experience the consequences of having defective garage door rollers.
Services for replacement of garage door rollers are sometimes affordable than repairing it only. This is because when there is significant damage in these functional components, it will take a lot of time and money to fix. Therefore, roller replacement is the best solution to give you brand new parts at a lesser cost and the highest quality.
How does Texas Pros Garage Doors perform the Roller Replacement?
Professional technicians should do garage door roller replacement. Trying to inspect the parts by yourself can be dangerous because it can injure people and damage the property if not done properly. With Texas Pros Garage Doors, our team will safely inspect your garage door visually by performing the right procedures and making sure to disengage the rollers, remove the hinges, unplugging the opener, and raising the door securely.
Once chips, cracks, corrosion, rust, and other obvious signs of damage are found, our technicians will inform you about it and provide detailed information on the things we would recommend to do. Even if the rollers are beyond repair, we will replace them only with the client's approval. We will also inform what other components of the garage door need repairs or replacement.
All garage doors are made up of moving metal parts that require lubrication. Our team will lubricate each of these parts with the type of lubrication that it needs, and we will tighten loose bolts, hinges, and screws. We will also ensure that we will not leave the area without testing the garage door several times and knowing that it becomes functional again.
Why choose Us?
Deciding which company to call for a roller replacement can be challenging, but if you let Texas Pros Garage Doors do the work, we guarantee to give our absolute best and deliver high-quality services for your garage door.
Highly skilled technicians
Our garage door technicians are highly skilled individuals who are capable of handling various garage door issues. Each of them has gone through intensive training and has worked in the industry for several years. If you want to have a safe and expert roller replacement for your garage door, trust our experts and let them do the work. They will never leave you hanging and will ensure that your garage door is completely functional again.
24/7 Availability and Same Day Service
We give value to our customer's time and convenience. With that, we provide 24/7 availability in San Antonio and its surrounding areas and guarantee a same-day roller replacement service for your garage door. Whenever you think that your garage door is not working properly, do not let the day pass without calling us. Texas Pros Garage Doors is ready to help and provide assistance anytime.
Exceptional Service
Our company is committed to providing the best repair and replacement services for our clients. All our products are made from the leading manufacturers in the garage door industry, and they come with a warranty. Aside from that, we utilize the best technology in all our operations. If you let us perform the roller replacement for your garage door, expect effective and efficient solutions.
Value for money
Texas Pros Garage Doors is a trusted company in the garage door industry. We always give bring comfort to anyone who experiences problems in their garage doors, and we make sure to give value to our customer's money. We do not just work for the sake of money, but we deliver excellent performance because of our passion and dedication in this business.
Get Your Free Estimate Today!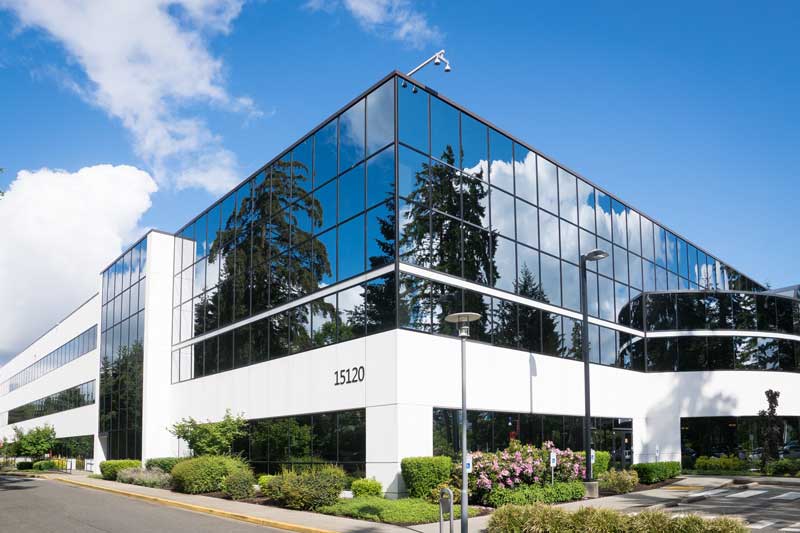 Texas Pros Garage Doors
314 E Nakoma Dr, ste y.
San Antonio, TX. 78216