Address
314 E Nakoma Dr, Ste Y.
San Antonio, TX. 78216
Working Hours
Mon-Fri: 7:00 AM -10:00 PM
Sat-Sun: 8:00 AM – 10:00 PM

Address
314 E Nakoma Dr, Ste Y.
San Antonio, TX. 78216
Texas Pros Garage Doors Guarantee:
Texas Pros Garage Doors is on a mission to provide consumers, including their garage door, with the best possible repairs and replacement services, all of which are provided by our team of skilled and expert technicians. These services are guaranteed to be of high quality, especially since our technicians only use top-notch tools and state of the art equipment, as well as highly efficient processes.
Customer satisfaction is of huge importance to us here at Texas Pros Garage Doors. Hence, we are fully committed to providing only the highest quality service before, during, and even after each appointment. By doing so, we believe we can continuously earn the trust and loyalty of our customers.
Texas Pros Garage Doors offers a lifetime guarantee on all labor and parts for services used through the company, as well as via our the support provided by our customer support team.  This guarantee comes with coverage and exclusions, both of which are defined below. We have outlined some examples of what is included in our guarantee, including what conflicts with or nullifies the said guarantee.
What Are Included In This Guarantee
Any issues or faults relating to parts used for the original repair. For instance, our technicians install a new garage door or parts and turn out to have been faulty, it will be replaced as soon as possible. The customer is not entitled to any additional cost, whatsoever.
Any issues or faults relating to service provided by Texas Pros Garage Doors technicians. For instance, the technician installs a new garage door or replaces parts but inadvertently causes damage to the surrounding area or items such as walls, tables, vehicle, etc.
Installation
For installation of a new garage door, this guarantee covers defects in workmanship and for labor furnished by the Texas Pros Garage Doors technicians as a part of installing the new garage door. If any faults relating to this service are found, immediate action will be taken.
Texas Pros Garage Doors will make sure to correct any faulty or substandard workmanship as well. If a garage door part is under and covered by the manufacturer's warranty, our technicians will either repair or replace the defective part(s). As mentioned above, this will be at a charge
Repairs
For a total overhaul repair to an existing garage door, this guarantee will cover any defects in materials, parts, or workmanship. This already includes the installation for new and/or rebuilt parts provided by Texas Pros Garage Doors as a part of the repair service. The company or its technicians will perform repairs; otherwise, we will replace any defective part or workmanship at no charge for materials, parts, or workmanship.
What Are Not Included In The Guarantee:
All subsequent damages, regardless of any kind, caused to the product or garage following the performance or a repair or installation.
Any mishandling that results in the damage (e.g. dent, cracks, bent, etc.) of the garage door or parts
Any damage that resulted from misuse of any kind
Any kind of liquid or rust damage, as well as wear and tear
Any fault that does not relate to the original repair or installation performed. For instance, a Texas Pros Garage Doors technician replaced a set of parts of the garage door like openers. The cover for the damage must only be related to the parts repaired or replaced. In this case, it is the openers and, thus, will not cover other parts.
Damage obtained by the garage door even before getting repaired or replaced
If another repair is performed by someone on the garage door after the repair service has been provided a Texas Pros Garage Doors technician, then this automatically voids the guarantee
Any known manufacturing and/or performance issues related to the garage door that is separate from the repair or as noted before the repair or replacement is performed.
A non-working or damaged garage door parts (e.g. tracks, openers, etc.)
Notification of an issue related to repair or replacement performed by a Texas Pro Garage Doors technician must be reported to the company, at least within 3 days of original service.
Alteration or changes made to the original repair or replacement of the garage door that led to damages without notifying Texas Pros Garages Doors technician beforehand – or without letting the technician fix the underlying issue – automatically nullifies this guarantee.
This guarantee from Texas Pros Garage Doors is valid exclusively only to the customer(s) who subscribed to our services or purchased parts. This also means that the customer's name shall appear on the invoice or guarantee to validate ownership or identity. This guarantee cannot be transferred to or used by another individual or business, as only the valid customer can make use of it.
If you have questions or clarifications relating to this guarantee, please do not hesitate to contact Texas Pros Garage Doors using the contact details below:
Texas Pros Garage Doors
314 E Nakoma Dr, ste y. San Antonio, TX. 78216
Phone: (210) 469-9003
Email: [email protected]
https://texasprosgaragedoors.com/
Get Your Free Estimate Today!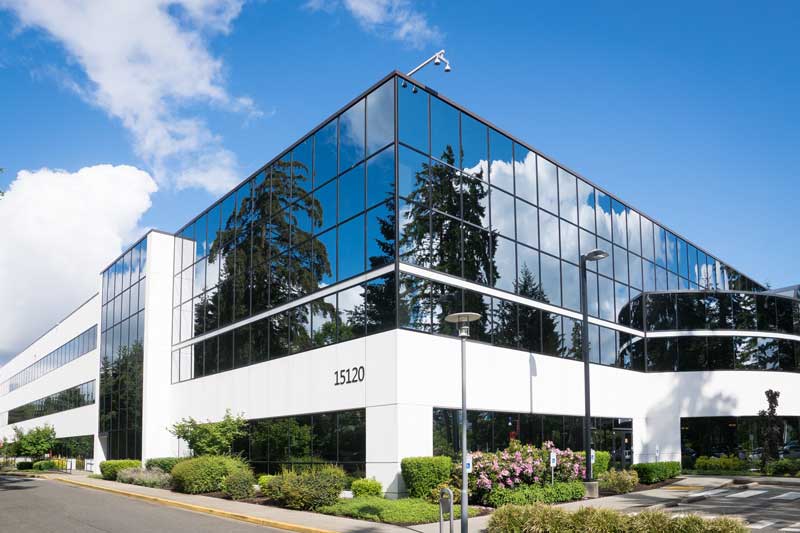 Texas Pros Garage Doors
314 E Nakoma Dr, ste y.
San Antonio, TX. 78216